PRESS RELEASE
08 June 2020
Bluecell announces the launch of Singapore's first Lending-as-a-Service platform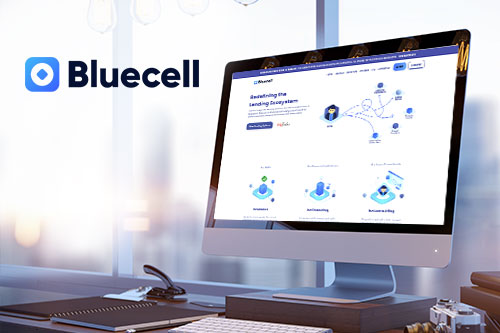 In the future, every company will be a fintech company as they will incorporate financial products in their existing products, with fintech infrastructure companies propelling this trend. Bluecell is a Lending-as-a-Service platform that allows any company to easily incorporate a variety of B2B loans into their products.
Termed "embedded finance" by Saison Capital, non-financial companies have begun to include financial products in their products to increase their value propositions. We have even begun to see the rise of "embedded lending" (credit to Andressen Horowitz) with companies like Stripe and Square beginning to layer on lending to their payment solutions.

But many companies lack the expertise to inhouse their embedded finance services, particularly embedded lending.

Startups in Singapore such as B2B Marketplaces and Logistics startups have begun to pilot their own embedded lending products by partnering with other prominent fintech lenders. But this approach faces a key drawback - it restricts their customers to the lenders that have agreed to work with the company. This can result in poor traction as their customers might find their terms too unsuitable (such as high interest rate or payment structure).

But attempting to mitigate this by partnering more lenders will result in greater administrative burdens as fintech lenders still predominantly adopt manual loan application processes (albeit via a digital funnel instead of the traditional pen and paper). Further, the requirements vary from lender to lender, making it difficult for the company to keep track of which lender to promote to each customer. Ultimately resulting in a laborious and complicated process which costs more than it earns.

Setup by a team of seasoned SME financing professionals with a combined 50 years of experience who felt that the fragmented lending market means SMEs have trouble finding much required financing when they need it. Bluecell serves as a single point of connection to multiple lenders offering multiple products while streamlining the application process. By adopting Bluecell, companies can now be assured that their customers need only apply once to be presented with a range of options, enjoying the freedom of choice which they did not have before. On top of which, the company now no longer needs to set up new processes or divert crucial manpower, thus increasing the ROI of their "embedded lending" initiative.

The experience of the Bluecell team has resulted in their unique insight - building a virtuous cycle for a 2-sided platform in the loans industry requires data transparency instead of a wide selection as is the norm for eCommerce platforms. By implementing a track record system, SMEs get better rates for future financing while lenders reduce their Non-Performing-Loan (NPL) ratios. Resulting in a win-win situation for both sides and encouraging them to keep coming back to the platform for their financing needs.

To service the wider market, Bluecell also has an easy to use dashboard for SME borrowers and lenders that lack tech capabilities or offer services instead of products but would like to expand their value propositions by including financing.

Ultimately, Bluecell seeks to realise its belief that SMEs deserve to be serviced with the best possible financing option instead of being forced to only accept the handful of options that they happen to have found.