KNOWLEDGE
28 November 2020
Online Loans for SMEs in Singapore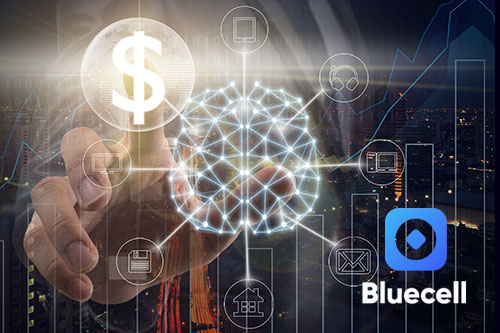 SMEs in Singapore are moving ahead of times and making a shift from the traditional way of dealing and applying for loans.

According to the statistics there are currently more than 220,000 SMEs in Singapore and many of them grow their business based on financing received from banks and financial institutions. As the numbers are high and banks are not able to cater to all the financing needs, SMEs are forced to look at alternative lenders.
Traditional way of Procuring Loans

The approvals for loans are given based on many parameters such as the Credit score, Year of establishment, Bank statements, Financial standing, Business plan and several other documentation as required by the lending authority for their checks and safeguard from failure of repayment. That is the reason, the entire process involves a lot of paperwork and proper planning. The borrowers have to book appointments and wait for approvals for a long time and sometimes may even get rejected for getting loans. This can affect your business as you lose time and opportunity.

It is observed that the banks have more constraints than online platforms and have a longer processing time before funds can be disbursed. Most banks in Singapore require more than 2-3 years of operational history and future business plans in place. The Singapore Government does provide grants and loans to SMEs for boosting the economy but it comes with strict eligibility criteria and not everyone can qualify for it. Most banks and financial institutions are apprehensive to lend to new ventures and small businesses as the risk involved is higher than with lending to an already established business.

SMEs need money quickly when need arises. Since traditional bank loans have more barriers for applying and receiving the money than online lenders, working capital loans, invoice financing, and alternative methods are preferable to many.

Some of the other obstacles faced by SMEs are that they have to approach many lenders and they all have their own website for loan applications. They are not familiar with the various offerings and financing packages available in the market. They are unsure of the fact whether they are eligible for the loan, the application process, documentation to prepare, etc. Sometimes they have to incur additional costs to engage loan consultants for their application. Online loans for SMEs in Singapore is the solution for all these problems.

Digitalisation - The way forward

The shift towards Digital economies is on the rise and they are connecting the world. This requires the rising demand for newer technologies which can help to digitalize the financial system that businesses depend upon. It will help to improve the borrower experience and reduce costs by creating efficiencies.

With the rise of online platforms and fintech solutions, SMEs will be able to access a vast array of products and services for different aspects of their business operations. Digital platforms help to provide solutions, measure risks and returns, evaluate financial positions and generate funds as seamlessly as possible. The processing time has drastically come down from weeks and months to just a few days and hours for online approvals of business loans.

Important information about Online Loans

If you wait for loan approvals for long then you may lose the business opportunity. But at the same time you need to be careful while choosing the online platforms as they are fairly new concepts and many borrowers are not familiar with how it works.
Are online loans safe ?

Go for secured and established sites that deal with known entities like those who have banks and financial institutions as lenders on their platform. Do not pay any money upfront and check on the repayment terms.

How to apply for online loans ?

Check for platforms that provide simple steps for the entire process such as applications, authentication, comparisons and approvals. You can even take help of online consultants and brokers for handling transactions.

Eligibility for online loans

Provide your valuable documents and financial information only when you are sure about the verification process from the lenders. Do not go for platforms that provide guaranteed loans as the approvals are finally given by the lenders.

Benefits of Online Loans

Online business loans can be a great resource for businesses in need of urgent financing. The big pool of lenders offer a variety of financing options, allowing you to select the terms that work best for you. The application process is fast and easy which is an advantage for busy business owners. It helps to reduce time and paperwork as personal visits to branches and face to face meetings are not required. The entire process is faster with higher approval rate. To summarize the advantages are :
Faster Process
Less paperwork
Multiple Lenders
Variety of Loans
Manage Documents
Higher Approval Rate
Monitoring & Status Update
How Bluecell Platform can help you ?

Bluecell provides an end to end solution for borrowers by using a single platform to connect to multiple lenders to meet their business needs with ease.

Automation
We are an aggregator and have more than 24 lenders to serve SMEs at all stages of their cycle, from infancy to growth stage. The system matches borrowers requirements and presents best possible solutions to choose from.

Authentication
Tech initiative from Govtech such as open API from MYINFO for personal and corporate details makes our document retrieval easier and ensures accuracy of information. The verification of the borrowers, eligibility documentation and credit score are calculated with transparency.

Fast Approvals
The online services are available 24/7 and you can access it from the comfort of your home. Time is saved on travelling and improves efficiency for loan applicants as well as productivity on the lender's side for their sales and credit decision and processing time.

Loan Consultants
The online brokers and consultants are available to help you with your Application process and information required to get you the funding required.

We are offering free sign up and 0% fee charge for the first 200 customers.

Register now to join the Bluecell team!

Get more information on industry updates :
SME GO Digital
Trade Financing