KNOWLEDGE
21 December 2020
Tech Inclusion - Become a part of the Fintech Generation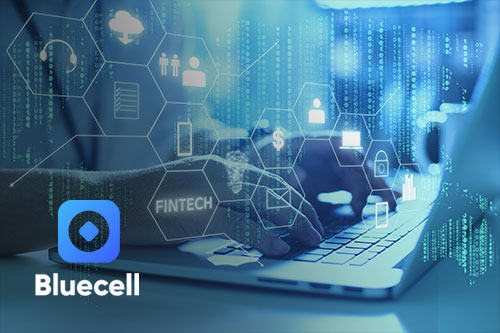 The fast pace of the revolutionizing taking place in the Fintech Industry can be overwhelming for many. Not everyone is tech savvy and the very thought of keeping up with the changing times can be stressful. It gives one a feeling of being left behind in the race and not being able to stay abreast with the constant changes taking place. They are unable to take advantage of the new ways of dealings, either for business or handling personal financial transactions.
Non-Banking establishments entering the Digital Banking Sector

With the grant of the licenses by MAS Singapore for Digital Banks to establish and emerge in the near future, the way banking happens is soon going to change. The licenses have been granted to non-banking establishments such as Grab, Singtel, Sea and Ant. They will come up with platforms and services to cater to the needs of larger consumers and offer new ways of banking. In order to make everyone a part of this upcoming fintech industry they will ensure that everyone is familiar with the logistics to be used and understood by all. As the change has been witnessed in many other industries such as the transport business to hire cabs, where the transformation happened from calling taxis to booking grab and other private players, or in the medical field with dependence on machines and technology, it is assumed that the banking industry might also undergo this transformation very soon wherein the facilities will reach the consumers very easily, much faster and at a lower cost. It will help to increase access to the financial products and services. The digital banks will increase competition within the existing players and as a result provide better services to the customers.

The technology advancement has caused disruption to various industries and many jobs are at stake but at the same time it provides more avenues of employment with different skills and opportunity for growth and development. This revolution in the fintech industry has also made the established banks and financial institutions relook at their existing models and make a shift towards the need of the hour and provide comfort and convenience to the consumers. This is also the time for consumers to make use of the opportunity and learn the new ways of banking. It will become like any other platform of e-commerce where consumers do online shopping from the comfort of their home as a result of which the physical store concept is getting outdated.

Fintech for SMEs Lending

SMEs are the heart of Singapore's economy, contributing towards half of its GDP and employing the workforce that helps in generating employment. Hence, Singapore government's digitalisation efforts form a major component of its vision for tech inclusion of SMEs in the Corporate sector. It aims to provide SMEs easier access to digitalisation technologies to expand and grow their business capabilities. They also provide them digital grants to help them with their finances. The alternative lenders and online platforms are set up to make the process seamless and provide them with the facility of extra financing and SME lending when required.

Improving digital inclusion for people and businesses is important for economic growth. As SMEs digitalise and use technology to improve domestic and cross-border trading opportunities, their employees, customers and communities become more digitally included. But financial inclusion is much more than just having a digital bank account. It includes using the financial system to improve business and save time. Online platforms can connect investors to SME borrowers. The Fintech platforms have made it more transparent, efficient, and safe. The borrowers can access funds faster as they don't need to negotiate with individual lenders. If they meet the requirements, they get access to the funds.

Knowing your company's financial position is important in making business decisions. Fintech tools give more visibility about financial position by using interfaces called APIs that allow the software to connect with other apps, such as bank feeds and online platforms, to automate and update accounts. This will help the business owners to know at any time, exactly how much cash they have, how much they owe, and how much they expect to spend and receive at the end of the month. They can apply for SME Lending based on this financial information. Fintech platforms can process loan applications within short periods due to the use of technology. They can assess a company's financial history and determine its credit risk. This allows them to give approvals faster.

With the help of the government. support, more resources are available for SMEs to access fintech solutions.

See our related article on SME Go Digital

Do your own Financial Planning

Tech and Financial inclusion is a step taken by the Singapore government to ensure that individuals and businesses have access to affordable and effective financial services. You will have access to all your financial information across different banks and government agencies. With the launch of SGFinDex recently, many avenues have opened up for the financial sector leading to enhancement towards digital economy.

Singapore Financial Data Exchange (SGFinDex) is the world's first public digital infrastructure to use a personal identity and centrally managed online consent system to enable individuals to access their financial information held across different government agencies and financial institutions.

The SGFinDex will enable Sinagporeans to use their Singpass to retrieve their personal financial information such as deposits, credit cards, loans and investments from the participating banks and other information like HDB loans and CPF balance from government agencies. People usually deal with many banks, trade on different platforms and buy many insurance products. Not all citizens have access to personal bankers to provide them customized services or consolidate finances for them. Personal financial planning belongs to the customers and there should be a source to provide them information about the assets and liabilities they hold. With this collaboration, citizens can view their consolidated financial information on a single platform and make informed decisions. Data will be encrypted to ensure safety and security of personal information. This will provide greater transparency to the customers about how their finances handling is done.
Synopsis

- With SGFinDex, Sinagporeans can use Singpass to retrieve personal financial information such as deposits, credit card, loans and investments from participating banks and government agencies for HDB loans and CPF balance.

- There are 7 participating banks.Data can be retrieved using MyInfo for HDB Loans balance, CPF Balance, Monthly loan installments and annual assessable income from Inland Revenue Authority, Singapore.

- Going ahead, individuals will be able to access information on their insurance policies held with insurers and their stocks holdings at Central Depository.

- SGFinDex will not store any personal financial data. It can be retrieved only with the consent of the individual by making applications using Singpass. All data will be encrypted for safety.

- SGFinDex is the world's first public digital infrastructure to use a personal identity and centrally managed online consent system to consolidate financial information on one platform.

- The Ministry of Manpower and Govtech have developed a digital financial planning service, MyMoneySense, that leverages SgFinDex to provide citizens with more comprehensive financial planning guidance.

Source : DIgital Banks - MAS Singapore ; SGFinDex - ABS MAS SNDGG

*Stay tuned for our next upcoming article on 'Open Banking'